Industrial Warehouses
There are several types of Industrial Buildings in the market. Size and structure vary depending on the usage. Industrial Buildings are commonly used by Companies engaged in manufacturing activities, data centres, automobile service centres, production units, food processing facilities, logistics centres, plants & factories, cold storage, et al.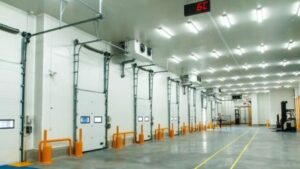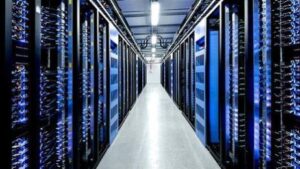 Construction methodology of Industrial Buildings too varies dependent on the type of its use; however, they are usually constructed in steel structure and concrete foundation with piling where necessary and main walls made of bricks & mortar.
Depending on the nature of operations, technological competence of contractors become matter of paramount importance. This is where we at Ever Rise have core competence.
Data Storage facilities have large servers and computers and are very specialised types of industrial buildings wherein there are large power lines capable of powering the computers. A data centre hosts computer systems and its related components like telecommunications and data storage. These types of commercial buildings which accommodate telecommunication and data centres are increasingly growing in the country because of the increasing dependence on technology. The process of safeguarding digital information requires critical security systems which could be implemented by tech-savvy experts only.
Likewise, manufacturing facilities may require huge blast furnaces, pressurised air and water lines, ventilation and extraction systems, over-head cranes and storage tanks.
We have associated with quite a few of customers who operate from facilities built in Industrial Units and demonstrated our competence beyond customer's expectation.
Entire facility underwent refurbishment rather transformation from a storage space to manufacturing including installation of highly sensitive Equipment using German Technology directly imported by the Customer.
Ventilation improvisation inside the factory
Power Upgrade
Power Upgrade
Installation of Equipment imported from Germany.
Power upgrade and regularization in compliance to DEWA Regulations
Currently Ever Rise look forward very keenly to securing similar bigger Industrial Building projects, especially we have lots of passion to undertake DATA CENTERs where technology plays crucial role, as our TEAM Members possess requisite expertise and relevant experience.
En Vogue Beauty Center Difc
En Vogue Beauty Center Difc
En Vogue Beauty Center Jbr
En Vogue Beauty Center Jbr